The synthesizer-rock combo is nothing new to the music scene, so you'd expect the bands that try their hand at it in this point of time wouldn't come off as awkward. The Capes constantly blend catchy with annoying in Hello. All was well in the mix until the synthesizers and effects were added; not all of it was bad, but a considerable amount was.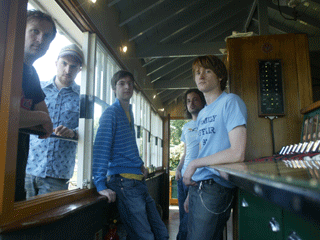 Some of their songs were more effect laden, like "Francophile", which suffered from quality-hindering voice effects and the occasional digital "Wah, wah" voice. I can see this song either being a favorite or least favorite, depending on if this type of music is what you can enjoy frequently. Other songs weren't composed with a bad synth track, but in songs like "Stately Homes", the synthesizer in the mix was overpowering.
It wasn't that they didn't know how to use electronic sounds in music, though. They mixed "Carly (Goddess of Death)" and "First Base" very well, keeping the synthesizer notable when needed and not dropping the guitar off the mix radar.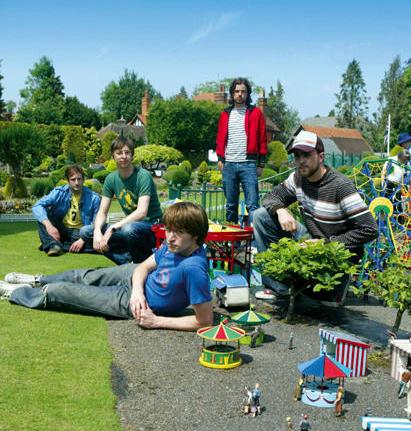 Another notable characteristic most of the songs has was a very tinny guitar sound, similar to that of many Franz Ferdinand songs. They did use a variety of guitar tones, but the sound only made the song more catchy and hard to listen to; catchy in the way they played it, annoying in the note progression.
The most notable and pleasing song on the album was the final track, "Sun Roof", where they didn't try too hard to be catchy, overwork the synth, or use any fast-paced lyrics which barely caught my attention. It was soothing, slow, and a great way to finish an album. I only wish they had tried that with more of their songs.
The guitar playing was decent, and the vocals didn't stand out in any way. The Capes aren't bad musicians, it just didn't work out on this record.